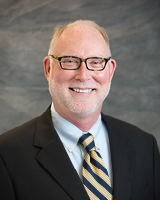 Duane Culler, LISW, is a clinical social worker with an interest in working with clients and families with hereditary disorders including hereditary cancer susceptibility (hereditary breast and ovarian cancer, hereditary colon cancer); Huntington disease as well as other hereditary neurologic disorders; cancer and chronic illness. He is also interested in providing therapeutic services to clients with lesbian, gay, bisexual, and transgender concerns. Duane graduated from MSASS in 2008, and he completed post-graduate training in psychodynamic psychotherapy from the Cleveland Psychoanalytic Center. He has provided psychotherapy at the Free Medical Clinic of Greater Cleveland since 2008 and he has worked as a genetic counselor at the Center for Human Genetics at University Hospitals Case Medical Center since 2001. He provides adult psychotherapy for mood and anxiety disorders, adjustment disorders, grief/mourning/bereavement, and issues related to life transitions.
MOOD DISORDERS  |  HEREDITARY DISORDERS & CHRONIC ILLNESS  |  LGBTQ CONCERNS
Telehealth link for scheduled appointments only:  http://doxy.me/duaneculler
The telehealth link is not a monitored line, and should not be used as an emergency form of contact with a provider.