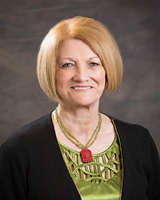 Having a doctoral degree in clinical psychology, Jane Steckler specializes in child-adolescent issues as well as select adult issues. Areas of focus include anxiety/panic disorders, depression/mood disorders, Attention Deficit Disorders, and stress management including mindfulness/imagery/self-hypnosis training, as well as coping with acute/chronic illness, particularly diabetes and other autoimmune disorders. Behavior disorders in pre-school/school-age children are a long-standing interest. Jane also enjoys working with transgender children and teens in the process of identifying who they are and how they wish to live as adults, while a colleague in the office does collateral work with their parents and families. Jane especially likes to work with cognitive-behavioral psychotherapy as well as mindfulness/imagery and self-hypnosis when the situation is appropriate. She likes to work collaboratively with a mutually agreed-upon plan, since one size does not fit all and each of us is a unique beings.
BEHAVIORAL DISORDERS  |  ACUTE/CHRONIC ILLNESS  |  MINDFULNESS & SELF-HYPNOSIS
Telehealth link for scheduled appointments only:  http://doxy.me/steckler
The telehealth link is not a monitored line, and should not be used as an emergency form of contact with a provider.