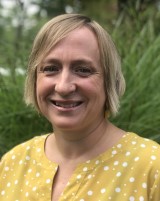 Jessie Lombardi is a licensed professional counselor with almost 15 years of practice learning how to best help her clients. Jessie has spent time working in the field of college student mental health and has worked on several higher education campuses in their respective counseling centers. She is well versed in integrated care, and truly believes that the mind and body are one. Jessie has also worked in private practice and in a therapeutic foster care setting.
Jessie uses concepts from Acceptance and Commitment Therapy (ACT) to inform her work with clients. Believing that living a values centric life is most important, and trying to practice what she teaches, Jessie is passionate about helping individuals, couples and families who are struggling with life transitions. She has completed extensive training in Acceptance and Commitment Therapy (ACT), and is certified by the Gottman Institute to teach the Bringing Baby Home couples workshop. Jessie has a particular interest in women's issues and perinatal mood and anxiety disorders.
ANXIETY | COUPLES THERAPY | DEPRESSION | MARITAL ISSUES | MOOD DISORDERS | PARENTING | PERFORMANCE ANXIETY | PERINATAL MOOD AND ANXIETY (PMADS)
Telehealth link for scheduled appointments only:  doxy.me/pbhwlombardi
The telehealth link is not a monitored line, and should not be used as an emergency form of contact with a provider.