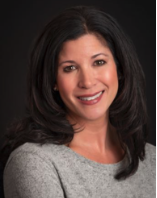 Nicole Malie specializes in the treatment of children and adolescents. A primary focus of her practice involves counseling adolescents with a variety of difficulties, including behavioral disorders, mood disorders, eating disorders, trauma and self-harming behavior, as well as other social and emotional issues prevalent among adolescents. She also provides psychotherapy to adults with a range of disorders, including anxiety disorders, mood disorders, and eating disorders, and provides relationship and marriage counseling. Additionally, she has extensive advanced training in anger management and emotional regulation for both children and adults.
Ms. Malie earned her master's degree in clinical counseling from Cleveland State University and her bachelor's degree from Bowling Green State University. She is a member of the Ohio Counseling Association and the International Counseling Academic and Professional Honors Society.
MOOD & ANXIETY DISORDERS  |  ANGER MANAGEMENT  |  TEEN-SPECIFIC ISSUES/SELF-HARMING BEHAVIORS | TEEN GROUP THERAPY | TRAUMA 
Telehealth link for scheduled appointments only:  http://doxy.me/nikkim
The telehealth link is not a monitored line, and should not be used as an emergency form of contact with a provider.