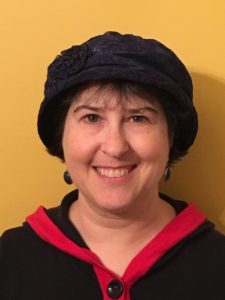 Sara Goldman, M.D. believes that expert and compassionate care is achieved by respecting each patient's individuality, and by working side-by-side with patients to help them identify and fulfill their personal goals. She has over fifteen years' experience working in various areas of psychiatry, including private practice, general hospital settings, community mental health centers, and nursing homes.
She received her BA from Columbia University and her M.D. from SUNY Downstate in Brooklyn, NY. Dr. Goldman came to Cleveland to train at the adult psychiatry residency program at University Hospitals of Cleveland and has remained affiliated with the program ever since. She is currently an Assistant Professor at Case Western Reserve University and is an attending physician on the inpatient psychiatry unit at Richmond Medical Center.
Dr. Goldman has a special interest in teaching, which ranges from course development to lecturing to guiding other health care professionals in their careers. Currently she teaches and supervises the psychiatry residents at University Hospitals of Cleveland, and she cherishes the opportunity to pass on the science and the art of mental health care to the next generation.
ANXIETY | BIPOLAR DISORDER  |  GERIATRICS | WOMEN'S ISSUES