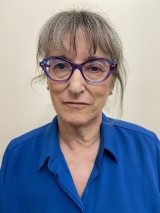 Elayne Baumgart is a clinical psychologist who works with children, adolescents, adults, and elderly patients. She received her M.A. from Cleveland State University and her Ph.D. from St. Louis University. Originally certified as a teacher for grades K through 8, she obtained a reading endorsement and taught teachers to teach reading at Notre Dame College. She also completed the three year training program at the Gestalt Institute of Cleveland.
Dr. Baumgart's experience and expertise are in the areas of: geriatrics, depression, women's issues, bereavement (especially of children) and loss, infertility, chronic illness, reading difficulties, and anxiety.
People who come to see her can expect a supportive and collaborative relationship in which we we work together to alleviate symptoms, experiment with new behaviors, and enhance your ability to be your best self.
Telehealth link for scheduled appointments only: Email Zoom invite at time of appointment
The telehealth link is not a monitored line, and should not be used as an emergency form of contact with a provider.