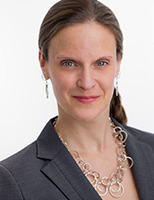 Beth Garrett received her Master's degree from the Mandel School of Applied Social Sciences at Case Western Reserve University in 2002, with a concentration in Children, Youth, and Families.  During her years in the field, Ms. Garrett has spent her career working with some of the most at-risk populations of children, adolescents, and families.  Most recently, Beth has been a clinical social worker at Case Western Reserve University's Counseling Center where she worked with undergraduate, graduate, and professional students from CWRU, CIA, and CIM.  Ms. Garrett welcomes adolescents and adults, as well as families.  She has years of experience working with clients on many different issues ranging from anxiety, ADHD, Autism Spectrum Disorders, depression, divorce, eating disorders, self-injury and suicidal ideation, to complex trauma, physical and sexual abuse, issues related to foster care, and attachment as well as medical trauma.
TRAUMA |  ADJUSTMENT DISORDERS  |  COLLEGE AGE STUDENTS  |  FAMILY THERAPY 
Telehealth link for scheduled appointments only:  http://doxy.me/ega19
The telehealth link is not a monitored line, and should not be used as an emergency form of contact with a provider.