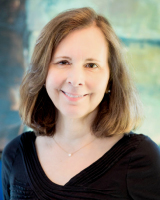 Karen Tuschman received her Doctorate in Psychology in 1987 from Pace University, New York. She completed two years of pre-doctoral training in diagnostic assessments, emergency admissions, and inpatient and outpatient psychotherapy for adults, adolescents, and children at Kings County Hospital and Queens County Hospital, New York. She completed two years of pre-masters training in psychological assessments at Syosset Schools, New York. She served as an assistant psychologist to provide psychotherapy for adults, children and adolescents, and families at Staten Island Community Mental Health Center, New York. Dr. Tuschman also served as a school psychologist in Westchester and Rockland Counties as well as provided psychotherapy in her Rockland County private practice. After moving to Ohio, she served as a staff psychologist at Laurelwood Hospital of University Hospitals to provide outpatient psychotherapy for adults, and children and adolescents. Since 1998, Dr. Tuschman has been providing psychotherapy in private practice for adults, children and adolescents. Her special interests include cognitive-behavioral therapy, relaxation techniques, and mindfulness meditation. She specializes in the following disorders: adjustment to stress, anxiety, attention deficit, autism spectrum, bipolar, depression, obsessive compulsive, and phobias.
MOOD DISORDERS  |  ANXIETY DISORDERS (INCLUDING OCD)  |  ATTENTION-DEFICIT/HYPERACTIVITY DISORDERS
Telehealth link for scheduled appointments only:  Email Zoom invite at time of appointment.
The telehealth link is not a monitored line, and should not be used as an emergency form of contact with a provider.