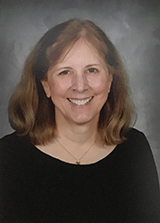 Karen Tuschman received her doctorate in psychology from Pace University in 1988 after completing two years of training at Kings County Hospital and Queens Hospital in partnership with SUNY Downstate and Long Island Jewish Medical Centers. She later served as an associate staff psychologist at Staten Island Mental Health Center and as a staff psychologist at Laurelwood of University Hospitals. Since 1998, she has provided individual psychotherapy in private practice. She actively engages in the therapeutic process to explore a woman's sense of self-worth, improve her relationships with others, and develop adaptive responses to the stressors that brought her to therapy in the first place.
Dr. Tuschman is a member of the American Psychological Association and the Psychological Inter-jurisdictional Compact. Since the pandemic restrictions have been lifted, she mostly practicing in the office. She provides therapy to women and young girls with adjustment, anxiety, mood, obsessive-compulsive, autism spectrum, and attention deficit disorders.
MOOD DISORDERS  |  ANXIETY DISORDERS (INCLUDING OCD)  |  ATTENTION-DEFICIT/HYPERACTIVITY DISORDERS
Telehealth link for scheduled appointments only:  Email Zoom invite at time of appointment.
The telehealth link is not a monitored line, and should not be used as an emergency form of contact with a provider.