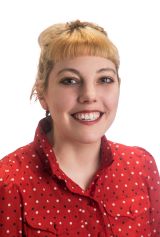 Molly has been a practicing psychotherapist for over 10 years, in public school, hospital, and office settings (private practice and community mental health),
working with clients ages 5 to 75. She received a BA from The Ohio State University, a Masters in Social Work from Cleveland State University, in addition to
specialized/certified couples and family training at The Ackerman Institute (for families and children) in NYC.
Molly believes that the therapeutic relationship between the client and therapist is fundamentally important to treatment, as well as respect for the client in a non-judgmental environment, and is the basis for successful work. She can select from a variety of modalities tailored to each client's needs, including CBT
(Cognitive Behavioral Therapy), empathic/strengths based approach, psycho-education focusing on coping mechanisms, solutions and tools, and a
variety of other approaches.
ANGER MANAGEMENT | ANXIETY | COUPLES THERAPY | CRISIS INTERVENTION | DOMESTIC VIOLENCE | DEPRESSION | LGBTQ EMPOWERMENT | FAMILY THERAPY | SELF ESTEEM ISSUES | TRAUMA
Telehealth link for scheduled appointments only:  http://doxy.me/mollyb
The telehealth link is not a monitored line, and should not be used as an emergency form of contact with a provider.