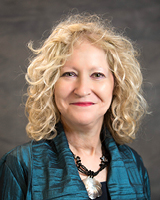 Nanette Auerhahn, Ph.D., received a B.A. from Barnard College, a Ph.D. from Yale University, and postdoctoral training at Stanford University. She has been a psychotherapist for over three decades and uses insight oriented, psychodynamic psychotherapy to help individuals reach their goals and become their best selves. She taught at Yale, Stanford, the California School of Professional Psychology in Berkeley, and Case Western Reserve University, and has received specialized training in Eye Movement Desensitization Reprocessing (EMDR), Dialectical Behavior Therapy (DBT), Cognitive Behavior Therapy (CBT), Psychoanalysis, and Sensorimotor Psychotherapy.
In the context of an intimate, democratic relationship, Dr. Auerhahn works with individuals of all ages to alleviate symptoms of depression, anxiety, and stress, in addition to providing psychological and educational testing. She has particular experience and expertise treating persons with identity and personality disorders, adolescents, young adults, the elderly, and survivors of abuse, assault, accidents, war, and other severe trauma.
ANXIETY | DEPRESSION | EDUCATIONAL TESTING | MOOD DISORDERS | PERSONALITY DISORDERS | PSYCHOTHERAPY  AND PSYCHOANALYSIS | TRAUMA 
Telehealth link for scheduled appointments only:  Phone appointments only.