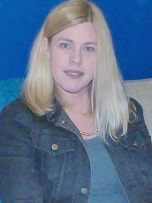 Dr. Natalie Staats Reiss is a licensed psychologist who received her doctorate in Clinical Psychology from West Virginia University.  She completed a clinical internship and postdoctoral fellowship at the Palo Alto Veterans Affairs Medical Center, and a postdoctoral research fellowship at Case Western Reserve University.
Dr. Reiss currently provides cognitive and psychoeducational testing services for:  ADHD; learning disorders; executive functioning impairment; giftedness/IQ; Dementia; cognitive issues related to depression/anxiety/cognitive disorders.  She also provides support for academic accommodations in schools and colleges or on high stakes exams (SAT, ACT, LSAT, Boards, etc.).   Assessment services available for individuals age 5 (kindergarten) to 105.
Dr. Reiss also provides biofeedback training therapy for anxiety/stress reduction, improved focus/attention, performance enhancement, and increased mental wellness.
LEARNING DISORDERS | ADHD | COGNITIVE ISSUES | DEPRESSION | ANXIETY 
Telehealth link for scheduled appointments only:  http://doxy.me/drnataliereiss
The telehealth link is not a monitored line, and should not be used as an emergency form of contact with a provider.