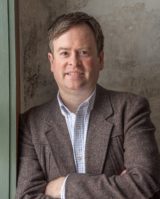 Ryan Mosier, LISW is a psychotherapist who works with children, adolescents, and adults to better identify and understand their thoughts, feelings, and behaviors.  In 2007, he graduated from the Mandell School of Applied Social Science at Case Western Reserve University.  Mr. Mosier has also completed training in psychodynamic psychotherapy at the Cleveland Psychoanalytic Center, where, as an affiliate member, he continues to participate in professional development opportunities.  Mr. Mosier has a broad history of experience; including practice within residential, hospital, academic, and outpatient settings.  He also offers case consultation to other clinicians who wish to consider their work from different points of view.
Mr. Mosier's areas of clinical interest include issues related to anxiety over confusing thoughts, feelings, and behaviors, and turning intimidating feelings (such as anger and guilt) into valuable personal resources (such as asserting one's self, and strengthening private and professional relationships).  Mr. Mosier looks forward to speaking with you about your interest in pursuing psychotherapy for yourself or your child.
ANXIETY | FAMILY THERAPY  |  MOOD DISORDERS 
Telehealth link for scheduled appointments only:  Phone appointments only.