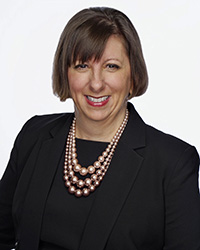 Marise Alexander is a Clinical Psychologist who has been practicing since 1999. In 2013 she became a founding partner of Partners for Behavioral Health and Wellness. She trained at the Illinois School of Professional Psychology in Chicago. Her clinical training included working at two different VA hospitals: first in a poly-substance inpatient treatment facility and then later in the triage, women's health, depression and anxiety units. Dr. Alexander approaches therapy from a client-centered and psychodynamic orientation. She values humor, creativity and respect when treating clients.
Her clinical interests and training include the treatment of: eating disorders, anxiety, depression, bipolar disorders, women's issues, infertility, postpartum depression, LBGTQI issues, life transition, professional development, couples counseling, health issues and grief and loss.

ANXIETY | BIPOLAR DISORDERS  |  DEPRESSION | EATING DISORDERS | GRIEF & LOSS | LGBTQ CONCERNS | MOOD DISORDERS | PROFESSIONAL DEVELOPMENT | WOMEN'S ISSUES 
Telehealth link for scheduled appointments only: Email Zoom invite at time of appointment
The telehealth link is not a monitored line, and should not be used as an emergency form of contact with a provider.